Candidate Master Quizzer

Posts: 145
Joined: Tue Nov 15, 2011 5:24 pm
Location: Winchester
It is the Bard himself. Stewart gave a master class in being still while all around him ranted. Richard McCabe played a roistering Ben Jonson.
---
Master Quizzer

Posts: 52
Joined: Mon Nov 14, 2011 8:42 am
My turn I think.

A scale model of which famous unbuilt monument is currently in the courtyard of the Royal Academy?
---
Vladimir Tatlin's Tower ?
---
Master Quizzer

Posts: 52
Joined: Mon Nov 14, 2011 8:42 am
Or Monument to the Third International, if you're being picky.

Over to you...
---
Oooh, I'm sure said model/monument featured in an EQC 'indie' question in Oslo (2008).
Chris Jones
Director, Quizzing Ltd., BQA and iQa
---
As this thread seems to have died, here's another question:-

Which novel tells the story of William and Paul Morel and their relationship with their mother Gertrude?
---
---
---
No prizes for guessing that this figure (1 of a set of 6) is the work of Antony Gormley.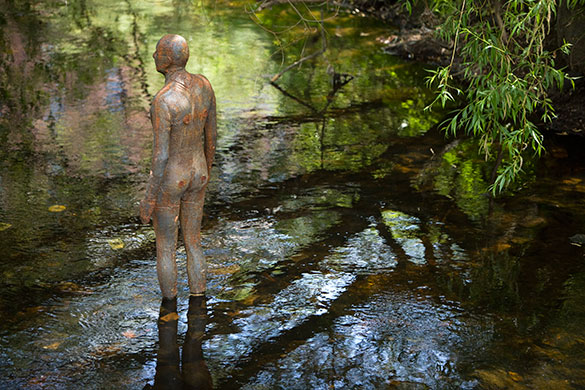 But, in what body of water is it standing?
---
Although I didn't notice the question until just now, I was jogging past this within a few minutes of the time you posted it! It's in the Water of Leith (in Edinburgh).
---
---
Return to "Continuous Quiz - High Brow"
Who is online
Users browsing this forum: No registered users and 4 guests